It doesn't have to happen!
"Our single, urgent goal: Eliminate the needless destruction of a family pet simply because their owners cannot pay for the lifesaving treatment they so desperately need and deserve."
​
Every year, thousands of otherwise healthy family pets are put down during emergency situations due to the simple fact that their owners do not have the financial resources available to pay for the emergency treatment to save the life of their pet.
We are currently scheduling our 2020 calendar of events. Please check back often for further info!
​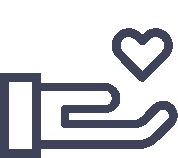 "The Buk Foundation is my dream come true. Our main purpose at the foundation is to provide hope and inspiration to those that need it most."
Susan Lundstrom - Founder / President